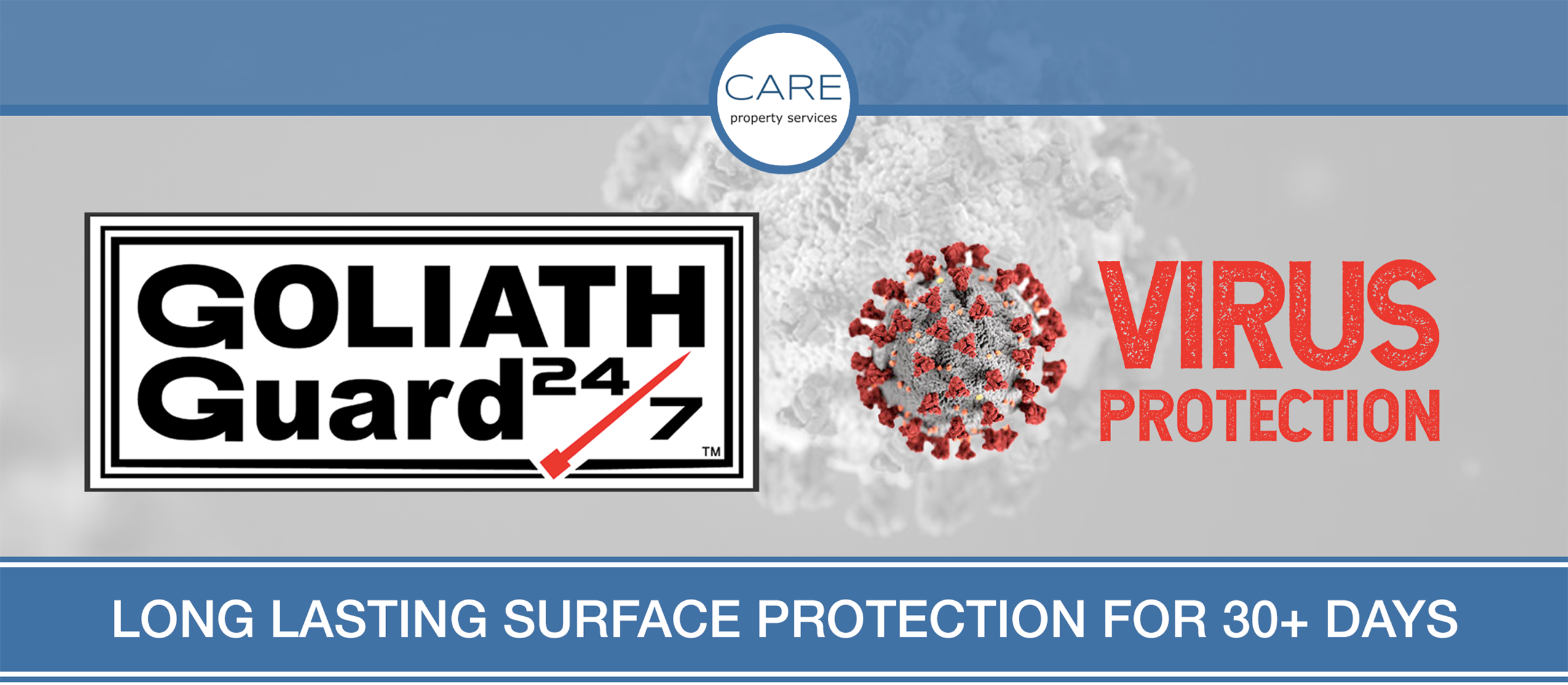 GOLIATH Guard is environmentally friendly, non-toxic, and EPA approved!
Independent studies show GOLIATH Guard is effective in destroying or inactivating over 100 pathogens and WITHOUT POISON.
Have you been affected by a COVID outbreak?
We also offer a service using an EPA approved, List N disinfectant with Human Coronavirus kill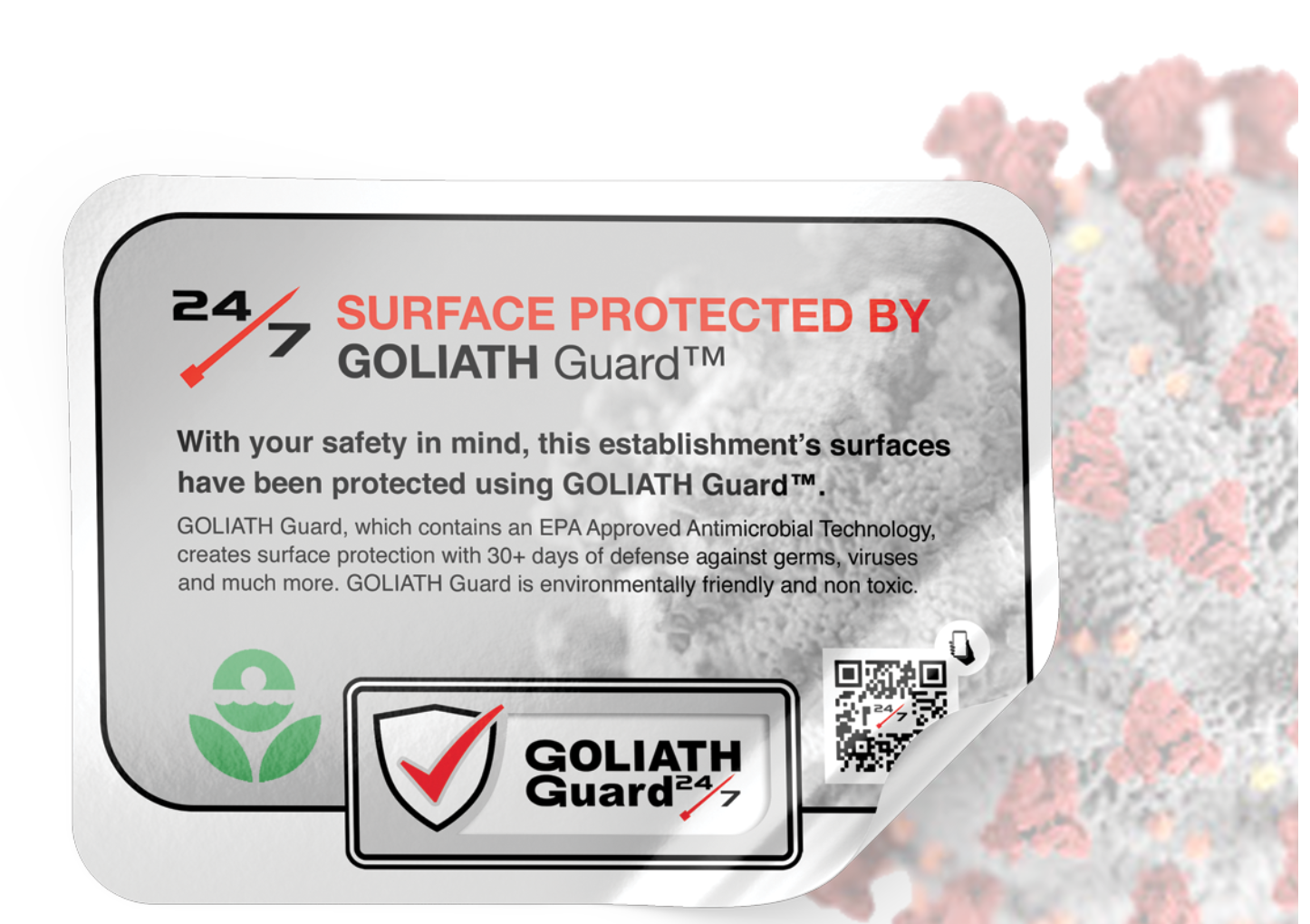 GOLIATH Guard™ CREATES A SAFER ENVIRONMENT FOR EVERYONE!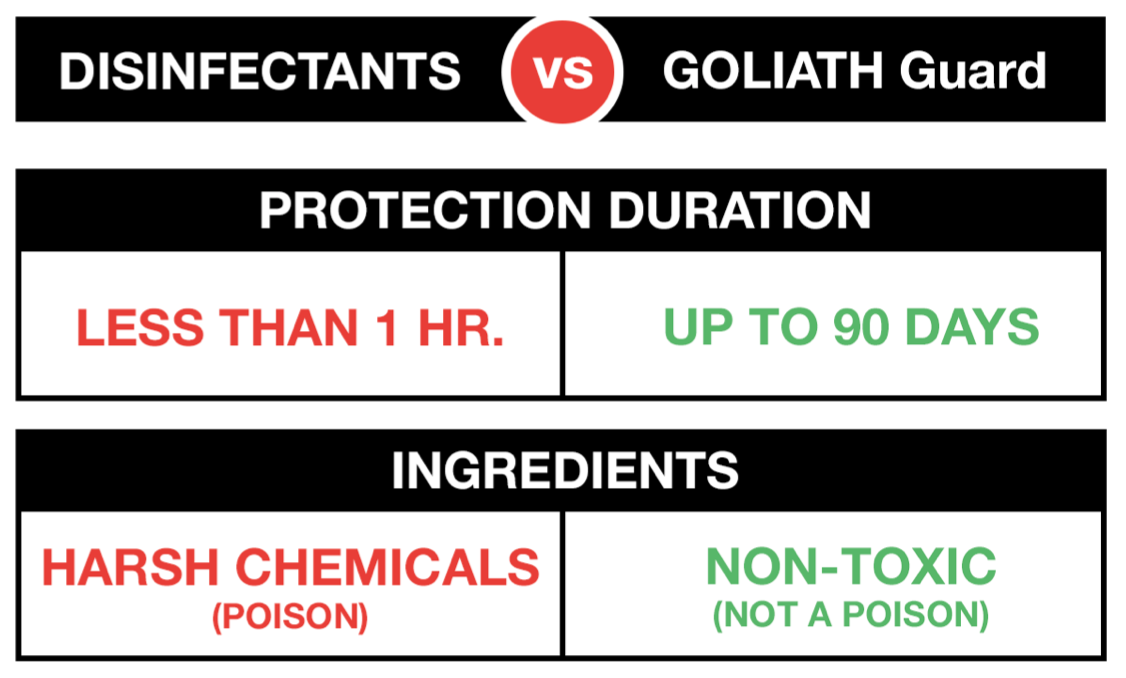 According to the CDC, viruses can be spread from touching a surface that has the virus on it.
Create a protected environment for your everyone, so they can return to work, school or your place of business safely
Reduce stress and anxiety in your workplace
Create a more productive work environment. 89% of Americans believe the condition of the workplace is an indicator of how a company values its workforce
EPA APPROVED ANTI-MICROBIAL TECHNOLOGY

OUR SERVICE
Protect your place of business with our premium GOLIATH Guard 24/7 Service. Our trained surface Treatment Specialists treat your surfaces with the industry's best, state of the art Electrostatic Sprayers to achieve optimal results and maximum coverage.
WHY ELECTROSTATIC SPRAYERS?
Completely touchless application.
GOLIATH Guard charged with electrostatics will wrap conductive surfaces.
Fully charged droplets create an even spread for optimal protection.
Able to cover cracks, hidden areas, and hard-to-reach surfaces.